4 tags
A rant on company contacts and mobile glitches
Why do companies insist on making it difficult to contact them?[[MORE]] So many companies (especially primarily internet companies, but many others too) don't publish a nice simple email address that I can use to contact them. This is annoying. When I've got a problem, I'll normally do a fair amount of research/troubleshooting before contacting them. Often, this information...
Outrageous
From http://www.bbc.co.uk/news/uk-19620627: Mr Gibbs went on: "If he had known then what he now knows about the circumstances, everybody's movements and Mr Tomlinson's health, he would have used no force, let alone the force that he did use." If you are using force, that, depending on someone's health, should not be use, then you shouldn't use it ever, since...
"Coworker: He didn't slap anyone, and now he's dead"
Hey Tumblr people!
wmill: I need to know your computer monitor's resolution so I can provide you with wallpapers that fit your screen perfectly. I see alot of complains about not giving a fuck about 4:3 monitors or wallpapers being too small, so… Let's hear what you want. (Reblog would be much appreciated. I need as much data as possible.) Thank you~! 1920x1080 (x2 side by side, but I run independent...
jazzipants: taintedworld: people from the uk are online i think this is a sign i should go to sleep SHIT IT'S 3AM OKAY GOODNIGHT THEN 3AM (UK time) is when I got up. Well, almost. 3:30. Today's going to be "interesting".
Beijing: we want lights and precision and a good clean night
London: FUCK IT LETS MAKE IT THE SHIRE AND GET FRANK TURNER! AND LETS MAKE THE WHOLE THING VICTORIAN, BRING LOCKHEART TOO ONLY IF HE HAS A TOP HAT, MUSTN'T FORGET JK ROWLING AND BRING MR BEAN TOO ONLY IF YOU DO A CHARIOT OF FIRE MONTAGE. DAMMIT LETS HAVE A SHIT TON OF LIGHTY BEDS AND ABOUT 12 MARY POPPINS, NOW WE MUST MONTAGE BRILLIANT ENGLISH MUSIC AND THROW A SLIGHT TARDIS NOISE TO THROW THE WHOVIANS INTO PANDEMONIUM, ALSO WE MUST QUOTE THE HUNGER GAMES TO TRY AND BRING BACK THE DISTRICTS NOW LETS GET THE QUEEN AND JAMES BOND, OH FUCK IT THROW THEM OUT OF A PLANE, ITS OUR OLYMPICS AND THIS IS WHAT WE SHALL DO WITH IT, YOU KNOW WHY? BECAUSE FUCK YOU THAT'S WHY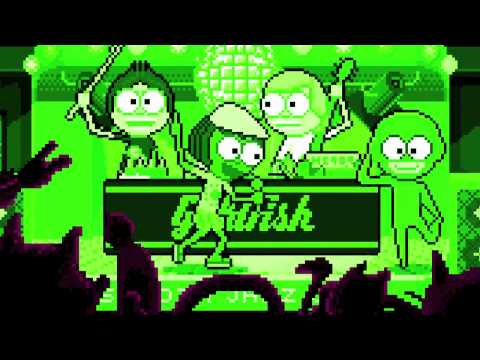 Epic fridge fail
I just went to get a drink out of my fridge, and was rather surprised to find that the can was warm. Not warm as in "hasn't chilled yet". Warm as in "why is my fridge HEATING STUFF?" On closer inspection, found that only the top shelf was acting at a heater - the lower shelves were still cool. Also discovered that the light was rather hot, so I'm guessing the...
hootingblues:
3 tags
The Daily Derp: Lottery Thingy Reblog →
dailyderp: As my first attempt to think a way to make this random is was to use the followers list, but its scary… what is going to be given? 3 Derpy hand drawn strips! This is how it works: For the 3 Winners, they can select which strip they want to get hand drawn, OR a new fresh made strip which they…
Finally found how to get fullscreen working usefully when @youtube decides to use HTML5 player. Use popout and manually fullscreen it (via the browser), since "proper" fullscreen mode IS USELESS as it goes back to a window when it looses focus (like when it's running on my secondary screen)
"Mum, what are curly fries? Are they fires that are curly?"
– Little girl in supermarket
4 tags
Seriously @steam_games / @steam_support? I've got quite a few games which are cross-platform for Windows/Mac. They appear as a single entry in my games list. This is fine. I don't own a Mac. I have no intention of buying a Mac. So, why do I now have two extra entries in my game list for "GTA 3: San Andreas Mac" and GRA 3: Vice City Mac" ? What's the point...
Google Authenticator + Cyanogen = Broken
If you're running Cyanogen on your android and you use Google Authenticator, be careful when it offers to update. Mine ended up force closing on every start. This could obviously become a problem once you need to authenticate again. Thankfully, someone's already figured out the problem. ...
Well, isn't that nice. Thanks @virginmedia
So, I just got though the post a "tickle" (what most people would call an offer) from Virgin Media. They're offering me unlimited access to music on demand services "for free throughout December". Great. Except, (a) I don't overly care for music on demand and (b) it arrived on the 19th. I'm not convinced it counts as "throughout December"...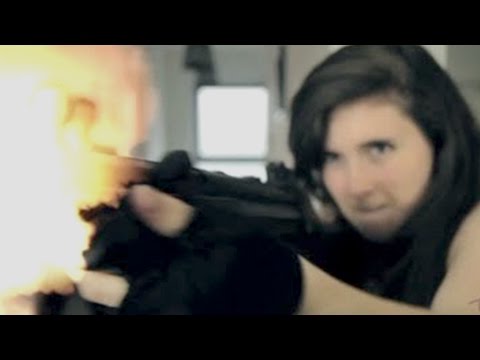 My cat doesn't understand the clocks going back
Cat: *meow* *run around like crazy* *meow* *jump on bed*
Me: Shut up! It's still an hour ago!
Cat: *meow*!
Me: *sigh*